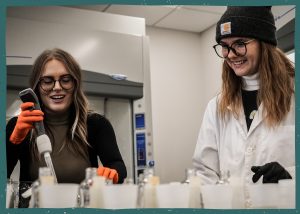 Are you ready to take your career to new heights? Williams County is where you can find a wide variety of job opportunities to suit every interest and skillset. Whether you're a seasoned pro at your chosen profession, or just starting out, you'll have plenty of opportunities to choose from.  
While the oilfield helped spark our growth, our economy has diversified over the past decade to include everything from traditional industries like agriculture, energy and healthcare to emerging fields like tech and drones/unmanned aerial systems (UAS). Our largest employers include oilfield services companies Steel Energy Services, medical facilities like CHI St. Alexius Health - Williston, and public entities like Williston Basin School District #7.
Plus, with a friendly and supportive business community, you'll have plenty of resources and opportunities to advance your career or grow your business. Williams County also a hub for entrepreneurs and innovators looking for fresh ideas and talent. And, our excellent broadband network (including in our rural areas) means you can also bring those remote jobs with you.
So, whether you're a farmer, nurse, coder, (or basically anything in between), come join the Williams County workforce and see where your career can take you! 
Image: Testing samples in an oilfield services lab, cr: Williston CVB

Where to Find a Job
Quick Tip: Visit the Job Service office in Williston, or swing by one of their site visits in Tioga, to get help with your resume, practice your interview skills, and more!

Starting or Relocating a Business
Wanting to start your own business? Opening a new location in Williams County? Look no further! North Dakota is a very business-friendly state and we have excellent local resources for helping you get off on the right foot (or boot if it's winter). Entities like the Small Business Development Office and Tri-County Regional Development Council can assist with finding funding and formulating a business plan. Reach out to your local Economic Development Office for additional assistance and financial incentives. Seeing businesses grow and thrive is key!

Williston Works Podcast: Getting into the Energy Industry